x
Additional costs and important information associated with importing your Stryker Boat.
Shipping is $650.
Fees and taxes are paid by the customer
Duty Cost on Boat– Customs charges 2.4% of the value of the boat. Typically this ranges from $100-$250
Duty Cost on Accessories – This could range from 0-20%. Some accessories are not charged an import fee at all. Others like wheels could be 20%
Import taxes are charged directly by carrier (DHL) and submitted to US border services. Sometimes the carrier will require your IRS/SS# for import purposes.
The customer receiving the boat may be asked to supply their Social Security Number to customs.
State taxes vary from state to state. Your state may charge tax before delivering your boat.
You will need to register your boat.
Estimated Arrival: Between Oct 06 and Oct 09. *ETA to the USA Only
The 11'6"Calypso Stand Up Paddleboard inflatable hybrid combines the best features of both Stand Up Paddle Boards and Kayaks.  Enjoy exploring below the surface while looking through the window right on the deck!  The window is a unique feature that can be enjoyed by anyone from a child who peers curiously through the deck to fisherman on the prowl for their next catch. 
This SUP comes with a custom kayak seat that provides a comfortable place for riders to sit and paddle while they give their legs a break. . The 11'6" Calypso also comes with a built in 5mm bungee for securing items and D-ring attachment points for an array of other accessories.  The Versatile design is stable and comfortable for paddlers of all skill levels. 

How to inflate your board and insert the window:
Pump up your Calypso Air to 15psi.
Partially inflate the window.
Place the window insert inside the opening of the board, and inflate the window insert to 3psi until it fits snugly.
Note: Do not over inflate*

The Calypso is an inflatable stand up kayak that takes the benefits of SUP and sit on kayak and puts them into an extremely durable and portable package. This high quality 850 GSM marine grade PVC inflatable stays rigid and rides well in whitewater, inland lakes, and the ocean. It's super stable with a built in keel to keep you tracking smoothly through the water. The Calypso is an excellent choice for the world traveler as it fits easily in the trunk of a car and can be checked as luggage. It comes with bag, pump, and three piece paddle. This is the best option if you are trying to decide whether to invest in a sit on kayak or an SUP. The board bag is a high quality gear bag with durable ABS wheels, double stiched seams, built-in overnight backpack style harness designed for carrying long distance and with the ability to tuck away. It also features a top mounted soft grab handle for easy rolling as well as a bottom handle for manuvering. The entire package only weighs 28lbs so it will check as regular luggage, not an oversized bag, and can accomodate another 22lbs of gear and still be under the airline 50lb limit.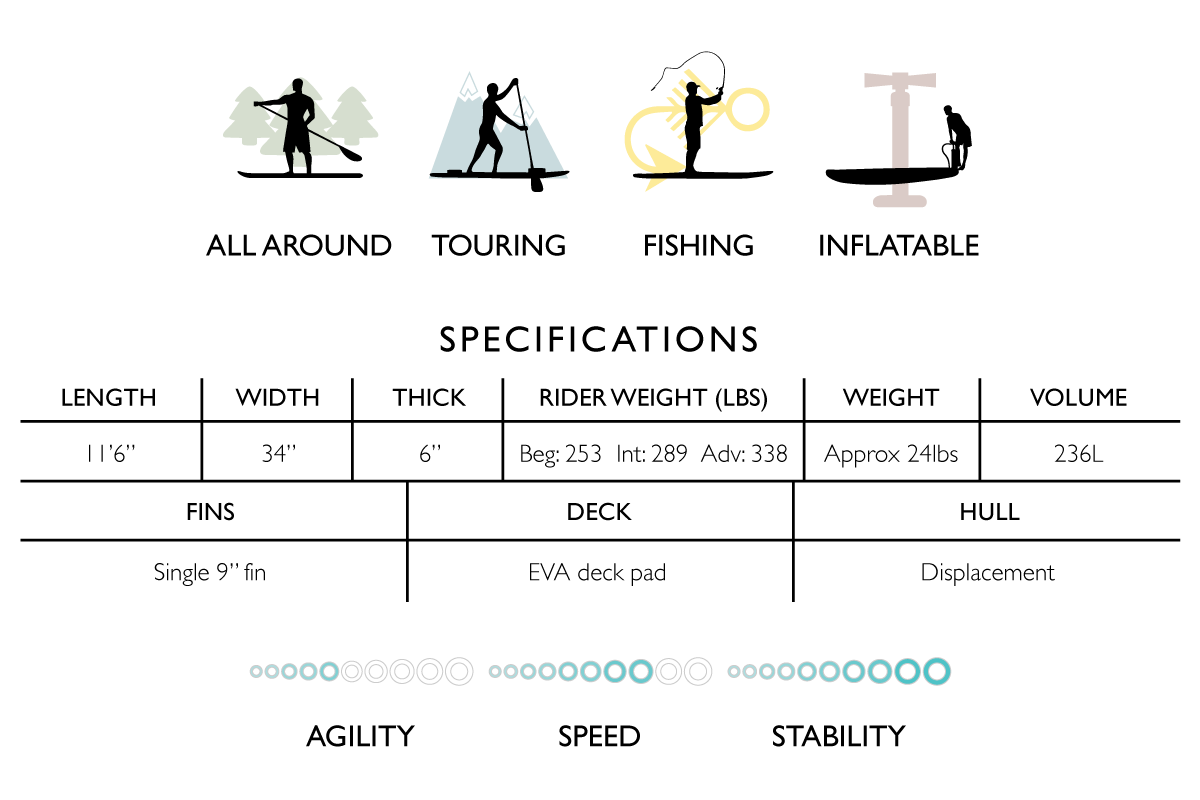 A Closer Look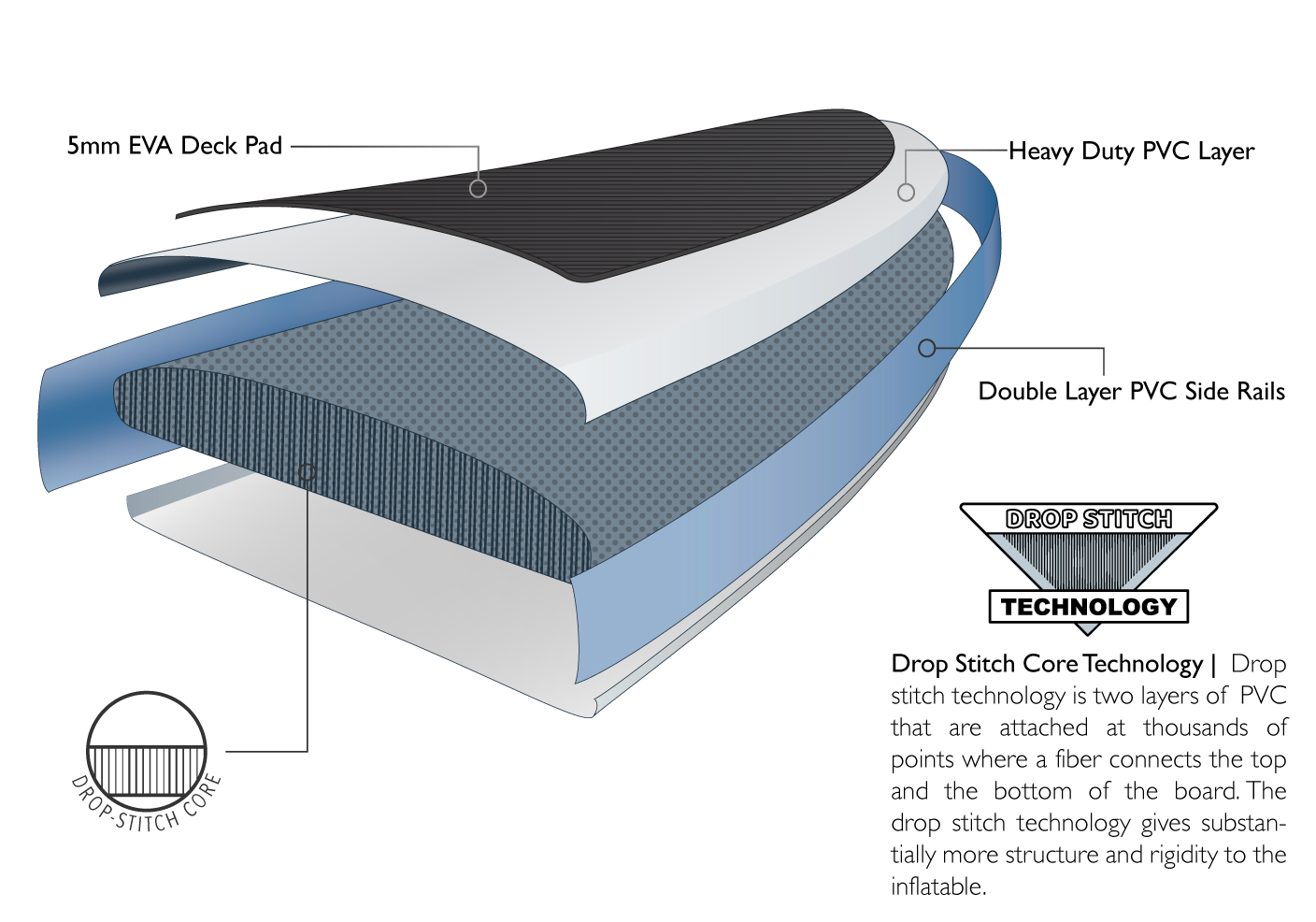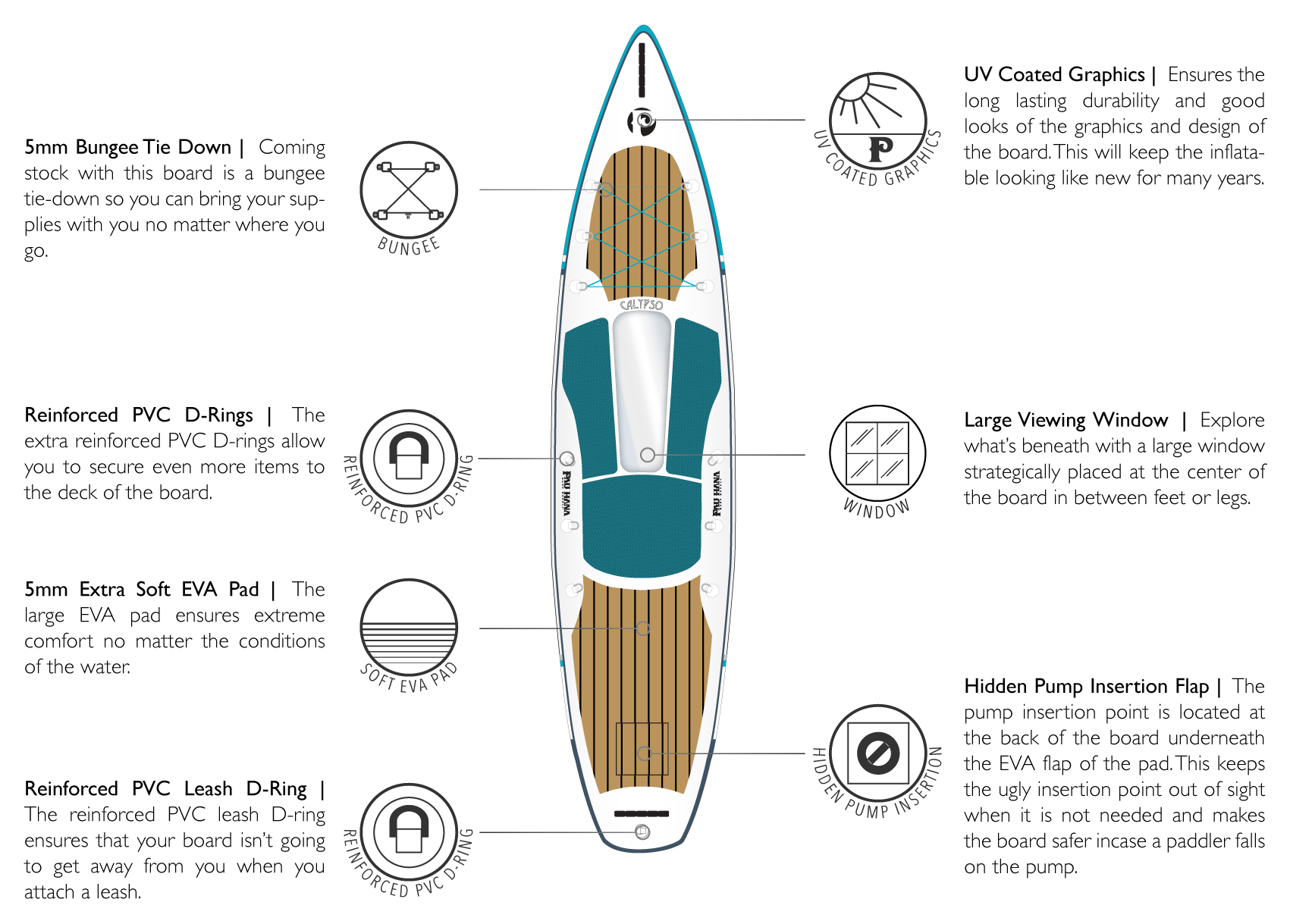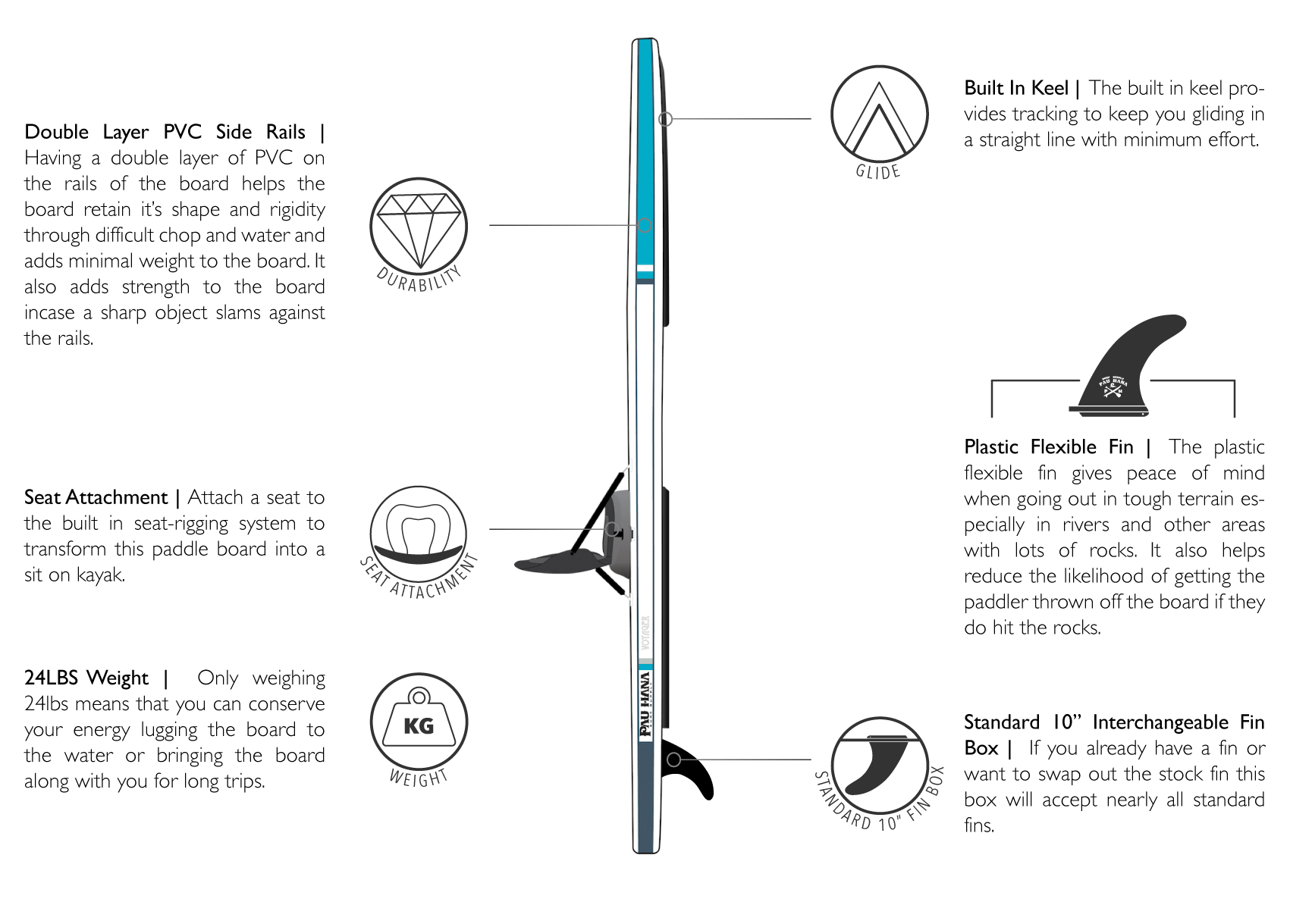 INCLUDES:  Travel Bag, Pump, Fin, 4 Piece Paddle, Repair Kit, Leash

 120 Day Warranty from date of purchase
Shipping:
If your order is in stock and we process the charges to your credit card, it will ship within five business days from the date of your order. We will send you tracking information within 24 hours of your order leaving the warehouse to the e-mail address you provided when checking out. If you do not receive tracking information from us within six business days of your order, feel free to follow up with us at info@lightasairboats.com.Typically most products are in-stock, with items shipped within 1-2 business days.
Domestic U.S. Shipping is within the lower 48 states. Shipping Costs are $35 for watercraft. Accessories ship free when purchased with watercraft. Accessories purchased separately are $15. Limited time offer, free shipping on all orders over $200 in the lower 48 states.

We do not currently ship to: Alaska, Hawaii, APO/FPO Address or Internationally.
---
I would highly recommend this product
Everything fits in the carry bag with no problem and inflation and deflation is very easy. The paddle board is very sturdy and you can barely tell you or even on one that's inflatable. I would highly recommend this product
Make it easy to transport to and from the car
The container it comes in has backpack straps and a handle which make it easy to transport to and from the car. When it is fully inflated it is very stable on the water.
This board is amazing!
I live in a small apartment so I was looking specifically for an inflatable paddle board in order to save space. This board is amazing! It feels just like the other boards I have rented in the past, and it can deflate to a very small size
I have been paddleboarding befor
I have been paddleboarding before on rental boards and loved going, but wanted my own so I could stay out on the lake for long periods of time and have more freedom with where I paddled.
The construction is thick and tough
I'm 175lbs and my fur monster is about 45lbs. The construction is thick and tough and at first glance you wouldn't expect it to be an inflatable board until you get up close.